Are you a personal essay writer, or an aspiring personal essay writer who is reluctant to write the truth about yourself because you fear others will judge you for your flaws?
This past May, I attended the Muse and Marketplace, an annual writing conference held by the Boston based writing center, Grubstreet. The details of many of the workshops are worthy of sharing with you, but, since I'm a personal essay writer and memoirist, one in particular resonated with me: "Writing a Risky Personal Essay." A poet, journalist, critic, writing instructor, award winning memoirist, and more, Ethan Gilsdorf opened the session with this quote by  Cheryl Strayed: "When people are honest and vulnerable, we usually respond with our own honesty and our own vulnerability, and with kindness."
How do you begin writing a risky personal essay? Gilsdorf advises to first explore a "burning question about your life," something "messy," human. Write a list of topics: a crisis, an unresolved conflict with family or yourself, questions from your past that have yet to be answered, a particular obsession of yours, or something considered taboo.
Don't go searching for a topic. "Let the topic select you," Gilsdorf encourages. I think of what Ann Hood said in a workshop I attended at Grub Street: "Write about what keeps you up at night." Once the topic "finds you," and you're ready to wrestle with your past on the page, Gilsdorf reminds us to focus on the "building blocks" of a personal essay: employ scene, or dramatic moments, and reflection, where you step back and make sense of the events that have occurred. The essay should reveal how you, as a character, have changed. Who are you now versus then? How you have grown as a result of the conflict? To reveal character, include your quirks, and your voice. To better understand this ambiguous term, Gisldorf quotes Julie Wildhaber: "Voice is the personality of the story." You want to create a distinct persona on the page, one the reader can trust. For instance, How you write about your experience growing up with a single mother will be very different than someone else's experience. Voice is influenced by tone, or the attitude of the character. Are you angry, somber, anxious?
It's worth noting that the essay doesn't have to conclude with resolution, but it should end with what you have learned. Readers are not interested in reportage of events, or being left unsatisfied. It's helpful to think of the essay as having two layers: the context, or plot – this happened then that happened – versus the deeper, emotional layer, the stuff we often find difficult to write about. Sue Silverman refers to theses layers as the "voice of innocence versus the voice of experience." Vivian Gornick calls them "The "Situation and the Story."
As a writing exercise, here's what Gilsdorf suggested in the workshop: Choose a risky topic and go back to a key, dramatic moment in time. To recreate it on the page, employ dialogue, scene, and action. For me, it helps to use the five senses. Be careful of over-explaining. Doing so runs the risk of booting readers out of scene. Then write a section that reflects on that scene. Examine what happened, why it happened, what you now know about yourself that you didn't know then. Explain how and why you've changed. Is there a question you are still unable to answer? Explain why.
When writing about an experience emotionally close to us, it's difficult to see prose that smacks of self-indulgence. Gilsdorf cautions us to be aware of this pitfall. When revising the essay, examine places that sound over-sentimental.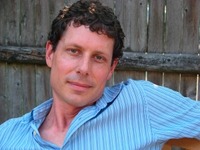 To help you get a better sense of what the risky personal essay looks like, I encourage you to read Gilsdorf's essay, "The Day My Mother Became a Stranger," published this past May in Boston Magazine.
Here are some other resources Gilsdorf suggested:
The Source of All Things, a memoir by Tracey Ross
"All Aboard," an essay by Dave Demerjian.
"Cubby, Skinny, Accepting," and essay by Cole Kazdin
Good-luck with your risky essay!
Read More